Anonymous asked: What is your sexual preference?
I'm a boring ol' cisgender straight male but like… not very masculine? I was raised by bossy Mexican ladies, crotchety Jews, and gay uncles
Anonymous asked: Dude. Same on the crush thing.
Huh. My years of being a sassy curmudgeon are finally paying off!
Everyone should come off anon and let me love you!!
I like how people have a problem with the whole calling someone "daddy" in bed because it's "weird" but yet they will call the other person "baby". What you like fucking babies? You weird ass baby fucker
(via martinunderscoreclark)
Anonymous asked: Don't you dare say that! You're lovely!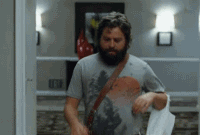 Anonymous asked: I'm too nervous to reveal :(
aw, please don't be! life is far too short to be nervous.

also… you deserve better crushes. i'm incredibly flattered, but i'm a mess. you shouldn't want me. i'm not worthy to be crushed.
Anonymous asked: I have a crush on you.
who dis is??
Anonymous asked: An alligator dies. Its tombstone reads "See you later."
wow im sad now